Ich bleib noch etwas beim Tag 4 - "Landschaften und Natur" der OCC - Simply Watercolor.
Diesmal sieht man nicht die hohen Berge, aber dafür satte grüne Wiesen und eine pummelige Kuh und viel blauer Himmel mit netten Wolken!
Erinnerungen an unsere Urlaube in Bayern (vor drei Jahren) und die Schweiz (vor zwei Jahren) werden wach! - Mann, wie die Zeit vergeht! Meine Kinder wurden damals nicht müde, bei jeder Weide, an der wir vorbeikamen "Kühe!" zu rufen... (Ich vermute, daran hätte sich nicht viel geändert... sie rufen auch hier an bestimmten Wegpunkten immer das selbe!)
Der Spruch "Carpe Diem!" = "Nutze den Tag!" passt gut, denn diese kleine Kuh hier hat viel Auslauf und jede Mange frisches Gras zu futtern. Was brauchen glückliche Kühe sonst noch?
I stay a little bit longer on Day 4 - "Landscapes & Nature" of the OCC - Simply Watercolor.
This time there aren't high mountains in my focus, but fresh green grassland and a chubby cow and lots of blue sky with some nice clouds!
Memories of our family vacations to Bavaria (three years ago) and Switzerland (two years ago) awake! - Time is flying by! My kids didn't get tired to shout out "Cows!" on every single meadow with animals on it... (I think, not much would have changed up to today... they also shout always on specific points here in our home area!)
The sentiment "Carpe diem!" = "Seize the day!" fits perfectly, cause this little cow has lots of space to jump around and so much freh grass to eat. Does a happy cow need something else?
:-:-:-:-:-:-:-:-:-:-:-:-:-:-:-:-:-:-:-:-:-:-:-:-:
:-:-:-:-:-:-:-:-:-:-:-:-:-:-:-:-:-:-:-:-:-:-:-:-:
Über die Karte:
Wenn ihr mehr Informationen wollt, macht doch bei der OCC mit!
Einsteigen und alle Videos und die Text- und Bild-Einträge der Teilnehmer sehen sowie der Zugang zu den pdf-Dateien ist jederzeit möglich.
Aber die aktive Teilname am Kurs mit Nutzung der Gallerie und des Forums nur noch bis Freitag, 07-27.

About this card:
If you want to get more information, join into the fun of this class!
You can always enter to the classes and see all videos and text- and picture-entries from the students and get the pdf-files.
But an active participation with use of galleries and forum will end on Friday, 07-27.
:-:-:-:-:-:-:-:-:-:-:-:-:-:-:-:-:-:-:-:-:-:-:-:-:
Entered here: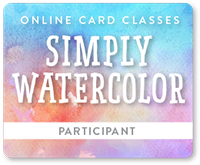 Gallery - Day 4 (60)
On Day 4 all lessons were about "Landscapes & Nature".
Kristina Werner
created a soft hill landscape with some trees and lots of sky in her first video of this day and todays GueastDesigner
Kelly Latevola
made a great sunrise-scene.
:-:-:-:-:-:-:-:-:-:-:-:-:-:-:-:-:-:-:-:-:-:-:-:-:
Entered in these Challenges:
:-:-:-:-:-:-:-:-:-:-:-:-:-:-:-:-:-:-:-:-:-:-:-:-:
Verwendete Materialien:
For this class you need watercolor paper and any kind of watercolor medium.
I used Lukas watercolors (again!) for the background and also the little cow.
Stamps: My Favorite Things - The whole Herd
:-:-:-:-:-:-:-:-:-:-:-:-:-:-:-:-:-:-:-:-:-:-:-:-:
Kreative Grüße, Eure Wiebke.
Creative greetings from Wiebke.
:-:-:-:-:-:-:-:-:-:-:-:-:-:-:-:-:-:-:-:-:-:-:-:-: